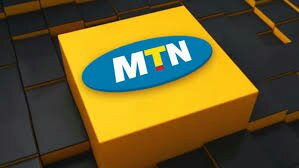 Hello everyone, how are you all doing, hope everyone is cool, wo.. can't remember the last time I gave something like this, it's been really long....well thats just some of it...
So yeah, lets get on with the business of today, got some replies from some of you guys that you aren't enjoying the current MTN Mpulse package to the fullest potential, now that isn't good at all because that's one of the coolest package right now.... Isn't it... Sure yeah..
So I decided to pull something off... That will be targeted just to those who are using a rooted device, unrooted user's.. yours is coming soon, let's see how it goes...
View attachment 2560
If you are a rooted user.. congrats because you about to dive into something that's way cooler and...... the rest will be your reply....lol..
Now let's ride on.......
Things you will need
A rooted device
A good 3G/4G Network
Kpn Tunnel ..not Kpn Tunnel Rev ------ can be downloaded right on the Google play store
Finch VPN ----- which can also be downloaded via the Google play store
After you must have downloaded the kpn Tunnel from the Gstore, open the app click on config and import this file here >>>>>
https://dropmb.com/download/0f8aba0ab4e5bb2880732690d490a220.html
Password for the file is >>
ydePyveN
Now click on the airplane mode on the app and scroll down to Connection forwarder and select Global Proxy, go back to the main app and click on start.....
... create an account via the Finch VPN app when you open it after that just select any of the 3 servers set your connection to Udp or tcp -- port 1194 or 9201 for super speed and stability.. when you are done choosing your preferred server tap on connect or on the black box ...and wait for it to finalize it's connection.. now go back and start blazing your Mpulse package with complete freedom
Note : make sure you are connected first on kpn tunnel via Global Proxy before proceeding to the finch VPN for finalization
When you are done, minimize both apps and start rocking that WhatsApp Calls... Skype calls + Hd videos..... streaming of Live matches...you name it all..... :l:
Enjoy yall............