Yaba College of Technology,
#YABATECH
32nd convocation ceremony programme of events.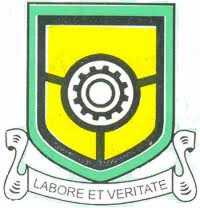 The 2018 Convocation Ceremony of the Yaba College of Technology (YABATECH) has been scheduled to hold on Thursday, 22nd November, 2018.



YABATECH Convocation Ceremony Schedule of Events.

Jumat Service:
Date: Friday, November 16, 2018
Time: 1:30 p.m
Venue: College Mosque
Interdenominational Service:
Date : Sunday, November 18, 2018
Venue: College Chapel
Time: 4:00p.m.
Convocation Lecture:
Date : Monday, November 19, 2018  
Venue : Yusuf Grillo Auditorium
Time : 12:00 noon.
Convocation Ceremony:
Date : Thursday, November 22, 2018.
Venue : Philip Adegbile Sport Complex.
Time : 10:00 a.m
---
---
---
We highly recommend you to Check 
Schools Gist
 for all latest University, Polytechnic, college of Education news(Admissions, school fees payment and lot more). 
---
DON'T FORGET TO DROP YOUR COMMPLAINTS IN THE COMMENT SECTION AS WE ARE READY  TO REPLY THEM ALL. RELATED POSTS
 :