Latest topics
»
2018/2019 Lagos State University (LASU) Acceptance Fee Payment Procedure
by
fastliker
Thu Nov 29, 2018 11:30 am
»
WAEC RESULT: Waec Releases 2018 August/September Results | Waec Gce Second series Exam
by
Emmi
Thu Nov 22, 2018 12:35 pm
»
2018/2019 Federal University, Lokoja (FULOKOJA) Postgraduate Admission Form
by
Emmi
Thu Nov 22, 2018 9:37 am
»
2018/2019 Ahmadu Bello University (ABU) Remedial & Basic Studies (IJMB) Admission Lists [1st & 2nd Batch]
by
Emmi
Thu Nov 22, 2018 8:22 am
»
2018/2019 Akwa Ibom State Polytechnic (AKWAIBOMPOLY) HND Admission List
by
Emmi
Thu Nov 22, 2018 7:46 am
»
2018/2019 Akwa Ibom State Polytechnic (AKWAIBOMPOLY) ND Admission List
by
Emmi
Thu Nov 22, 2018 7:31 am
»
2018/2019 Delta State Poly Otefe-Oghara (DESPO) ND Regular, HND & SPAT Admission Lists
by
Emmi
Thu Nov 22, 2018 7:07 am
»
[Download Video] Ayuz – Sho Mi
by
Emmi
Thu Nov 22, 2018 6:51 am
»
[Download Video] DopeNation x DJ Enimoney x Olamide – Naami
by
Emmi
Thu Nov 22, 2018 6:12 am
»
[Download Video] Victor AD – No Idea
by
Emmi
Thu Nov 22, 2018 5:55 am
»
[Download Music] Gentle Dee Ft. Zlatan Ibile – Ninu Aye
by
Emmi
Thu Nov 22, 2018 5:35 am
»
2018 Nov/Dec Neco Gce Government Objective and Essay Questions and Answers | Exam Runs
by
Emmi
Wed Nov 21, 2018 9:47 pm
»
[Download Music] Destiny Boy – One Ticket
by
Emmi
Wed Nov 21, 2018 7:44 pm
»
2018/2019 Obafemi Awolowo University (OAU) Admission List
by
Emmi
Wed Nov 21, 2018 5:55 pm
»
2018/2019 Adeyemi College of Education, Ondo (ACEONDO) Acceptance Fee Details
by
Emmi
Wed Nov 21, 2018 5:48 pm
»
2018/2019 Auchi Polytechnic (AUCHIPOLY) Change of Course Form
by
Emmi
Wed Nov 21, 2018 5:28 pm
»
2018/2019 Imo State Polytechnic (IMOPOLY) HND Regular & Evening Admission Lists
by
Emmi
Wed Nov 21, 2018 5:22 pm
»
2018/2019 Imo State Polytechnic (IMOPOLY) ND Regular & Evening Admission Lists
by
Emmi
Wed Nov 21, 2018 5:16 pm
»
Sule Lamido University (SLU) Maiden Convocation Ceremony Programme of Events
by
Emmi
Wed Nov 21, 2018 5:04 pm
»
Edo State Polytechnic (EDOPOLY) Maiden Convocation Ceremony Schedule & Notice to Graduands
by
Emmi
Wed Nov 21, 2018 4:45 pm
Top posting users this month
[Download Music] Gentle Dee Ft. Zlatan Ibile – Ninu Aye
Thu Nov 22, 2018 5:35 am by Emmi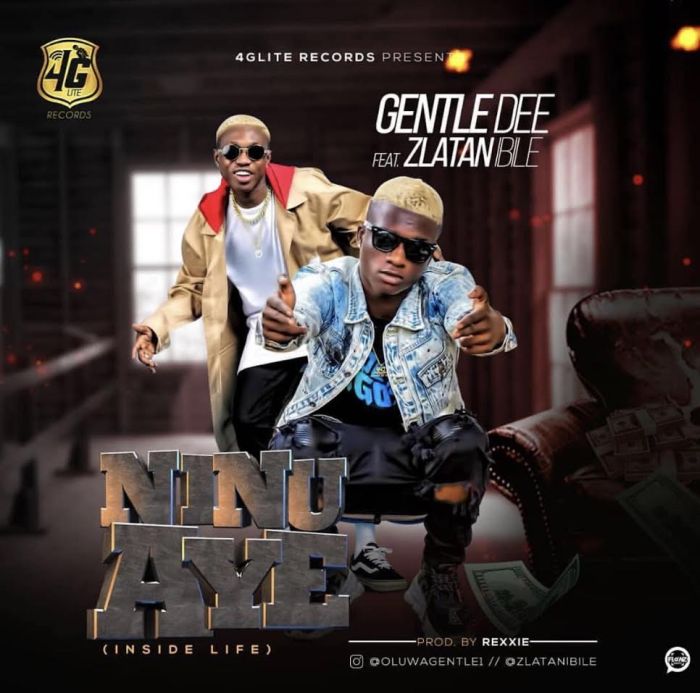 4G Lite Records presents
#GentleDee
as he hits us with an inducing super-b banger titled – "
Ninu Aye (Inside Life)
" featuring the
#Zlatan
Ibile a.k.a
Zanku
.
This beautiful song was produced by
Rexxie
. ENJOY!!!
Listen & Download "Gentle Dee Ft. Zlatan Ibile – Ninu Aye" below:-
---

Do …

[

Full reading

]
Comments: 0
[Download Music] Destiny Boy – One Ticket
Wed Nov 21, 2018 7:44 pm by Emmi
Destiny Boy
Releases "
One Ticket
"  Fuji Cover, SCG Entertainment/Hon Beeccy Music Inc Artiste Took A Total Turn And Gave Us One Of Africa's Most Trending Song One
Ticket The Fuji Version.
The Self Acclaimed Small But Mighty Who Broke Into The Music Scene 2017/As Be So Relentless In Dishing Out His Own Songs And Covers
Listen & Download …
[
Full reading
]
Comments: 0
[Download Music] Yemi Alade – Open, Close
Wed Nov 21, 2018 7:53 am by Emmi
Yemi Alade
is taking her lyrics "Back to back is not beans" seriously! Approximately 24 hours after the release of the authoritative "
Oga
", Alade shocks with another fresh track titled "
Open, Close
".
"Open Close" is a afrobeats banger that treats a sensitive topic. Check on it & Enjoy!!
Listen & Download "Yemi Alade – …
[
Full reading
]
Comments: 0
[Download Music] Yemi Alade – Oga
Wed Nov 21, 2018 7:46 am by Emmi
Yemi Alade
is in an authoritative mood on her new single titled "
Oga
". The highlife and afro-pop fusion number is produced by
Egar Boi
, who also produced Alade's smash "
How I Feel
".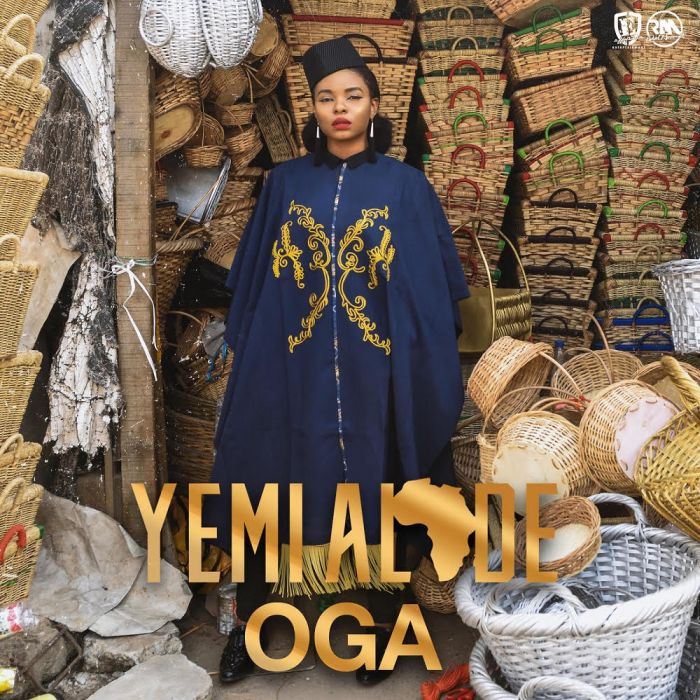 The stellar number shows Alade in her "
Mama Africa
" element, as she easily delivers yet another "bop".
"
Oga
" arrives with an engaging lyric …
[
Full reading
]
Comments: 0
[Download Music] YungPee – This Kind Thing
Wed Nov 21, 2018 3:51 am by Emmi
Henry Tebeda
popularly known as
#YungPee
comes through with a spanking new inspirational single.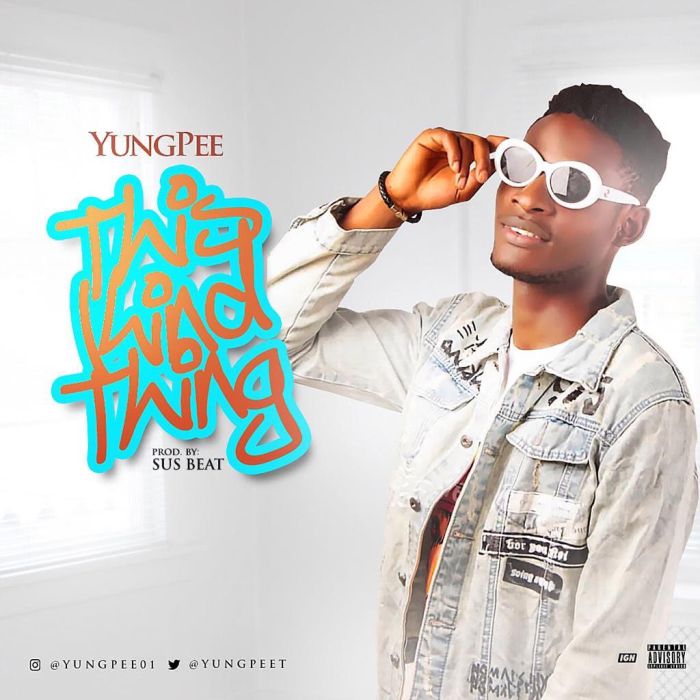 He titles it '
This Kind Thing
', produced by
Sus Beat
.
Listen & Download "YungPee – This Kind Thing" below:-
[
Full reading
]
Comments: 0


While speaking in an exclusive interview with Daily Sun, Nollywood actress, Nnenna Rachael Okonkwo popularly Known as Nkoli Nwa Nsukka, openend up on her journey to fame, love, hearbreak, embarassing moment and many more.
Read the excerpts below;

How did your journey into Nollywood begin?

I joined Nollywood in 2005. I did about seven movies and stopped because the experience was terrible. I then joined the music industry as a dancer. I danced and danced until people started calling me 'Ote Egwu' because I appeared in most gospel music videos in town then. I went back to Nollywood and continued acting until I had my breakthrough in the movie, Nkoli Nwa Nsukka.

Aside movies what else do you do?

I'm into property management. I buy and sell properties.

How was your growing up?

My growing up was not rosy at all probably due to the early demise of my father. I hawked corn, groundnuts and did other menial jobs just to survive and help my family. But I never lost focus.

Did you foresee yourself becoming this popular?

Not really, even though, I always believed in myself. I must confess that the fame actually took me unaware. I give God all the glory.

Can you share one of your best moments as an actress?

One of my best moments as an actress was when we were shooting Nkoli Nwa Nsukka Seasons 5 and 6. We got to a location but people did not allow me to shoot because they saw Nkoli Nwa Nsukka and not me. I never knew I had become that popular. In fact, I ran back inside the car and started crying, though it was actually tears of joy.


How do you deal with stubborn male fans?

I try to manage them because I see them as my well wishers. Without people like them, we won't feel appreciated. God will always bless my fans.

Any embarrassing moment with a fan you can't forget?

Yes. One day, I came out of my car to inquire about something from someone and on noticing I was Rachael Okonkwo, the young man jumped up and kissed me right on my lips. And this happened in traffic so; many people saw it. I can't forget that day in a hurry. I felt so embarrassed that I felt like disappearing from there.


What inspires you?

I'm inspired by God, kids and love for humanity. Nothing gives me joy like touching lives positively.

When should we expect the wedding bells to ring?

As soon as 'Oyom' is ready for us to walk down the aisle (laughs).

Are you currently in a serious relationship?

Yes.

What's your kind of man?

It's a man that understands me more than all the men in the world (laughs). A man that understands the nature of my job, who is hard working and has the fear of God in him.

What makes you cry?

Worship songs make me cry because they remind me of God's goodness in my life. I can be so emotional with such songs.

Have you ever been heartbroken?

Yes.

How did you deal with it?

I picked up the pieces of my heart and moved on (laughs). You know how it feels watching someone you so much cherish leave you probably for another girl, but thank God someone better (than him) has taken the place.
Create an account or log in to leave a reply
You need to be a member in order to leave a reply.
Log in
Already have an account? No problem, log in here.
Log in
---
Permissions in this forum:
You
cannot
reply to topics in this forum