Latest topics
»
[Download Music] Reminisce – Burushaga
by
Emmi
Today at 8:38 am
»
[Download Music] Seriki Ft. Harrysongs – Okay
by
Emmi
Yesterday at 3:49 pm
»
[Download Music] Lemon x Candy Bleakz x iJay – Answer Me
by
Emmi
Yesterday at 3:25 pm
»
[Download Music] Trapstar – Whine It Up
by
Emmi
Yesterday at 12:21 pm
»
[Download Music] Kuti Lego Ft. Slimcase – Plenty Money
by
Emmi
Yesterday at 12:09 pm
»
[Download Music] Sticker Ft. Marvelous Benjy – Big Boy
by
Emmi
Wed Oct 17, 2018 7:43 pm
»
[Download Video] Terri – Bia
by
Emmi
Wed Oct 17, 2018 2:01 pm
»
[Download Video] BosaLin – Ekene Maria
by
Emmi
Wed Oct 17, 2018 1:41 pm
»
[Download Music + Video] Ray Emodi – The Youth
by
Emmi
Wed Oct 17, 2018 1:20 pm
»
[Download Music] Olamide – Bugle
by
Emmi
Wed Oct 17, 2018 12:25 pm
»
[Download Music] GOC – My Money
by
Emmi
Wed Oct 17, 2018 11:37 am
»
[Download Music] Shakar EL – OliMango
by
Emmi
Wed Oct 17, 2018 10:16 am
»
[Download Music] D2 – Bless Me
by
Emmi
Wed Oct 17, 2018 9:59 am
»
[Download Video] Bling Bisi – Cool Down
by
Emmi
Tue Oct 16, 2018 3:32 pm
»
[Download Video] Phina Ft. Voice – Mr Titus
by
Emmi
Tue Oct 16, 2018 3:27 pm
»
[Download Music] Levis Pepe – Ma Loud E
by
Emmi
Tue Oct 16, 2018 12:37 pm
»
[Download Music] Rum D – Lero
by
Emmi
Tue Oct 16, 2018 11:51 am
»
[Download Music] WoleDSB Ft. DJ Zeez – Oga
by
Emmi
Tue Oct 16, 2018 11:31 am
»
[Download Music] Kun – Message (Prod. by Lionbeats)
by
Emmi
Tue Oct 16, 2018 9:17 am
»
[Download Music] Anonymous – Scam (I Go Die Mad Freestyle)
by
Emmi
Tue Oct 16, 2018 9:12 am
[Download Music] Reminisce – Burushaga
Fri Oct 19, 2018 8:38 am by Emmi
Alaga Ibile himself –
#Reminisce
is out with a spanking new record titled "
Burushaga
". The B Banks-produced number is tailored for the streets.
Listen & Download "Reminisce – Burushaga" below:-
[
Full reading
]
Comments: 0
[Download Music] Seriki Ft. Harrysongs – Okay
Thu Oct 18, 2018 3:49 pm by Emmi
#Seriki
releases another club banger from his soon to be released album Titled
Sakamanje
.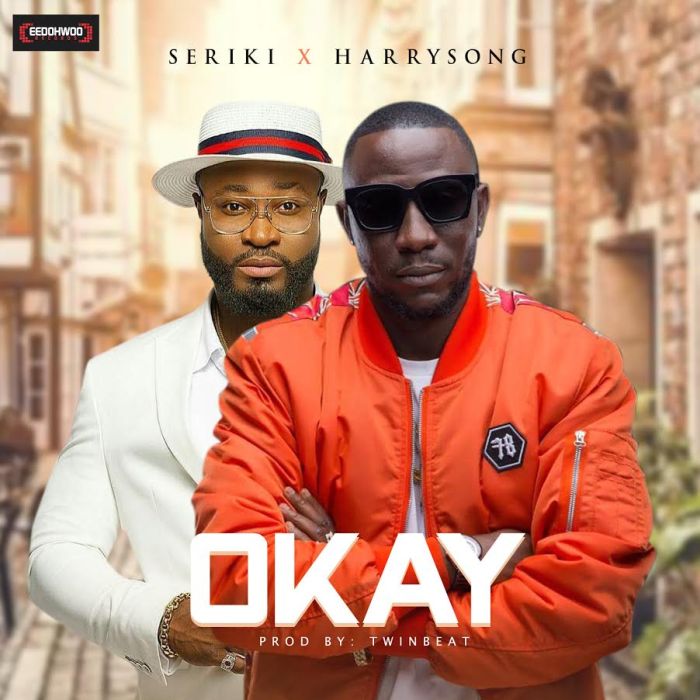 This time around around he teams up with the hit maker
#Harrysongs
songs on this one.
Okay
is yet another club banger that will keep you On the dance floor. Produced by TwinBeat.
Listen & Download "Seriki Ft. Harrysongs – Okay" …
[
Full reading
]
Comments: 0
[Download Music] Lemon x Candy Bleakz x iJay – Answer Me
Thu Oct 18, 2018 3:25 pm by Emmi
After scattering social media with their freestyle, the Street Billionaire acts –
#Lemon
decided to drop the full track alongside with the label-mates –
Candy Bleakz
&
#iJay
which they titled –
Answer Me
. ENJOY!!
Listen & Download "Lemon x Candy Bleakz x iJay – Answer Me" below:-
---

Do …

[

Full reading

]
Comments: 0
[Download Music] Trapstar – Whine It Up
Thu Oct 18, 2018 12:21 pm by Emmi
It's the season of Jam everywhere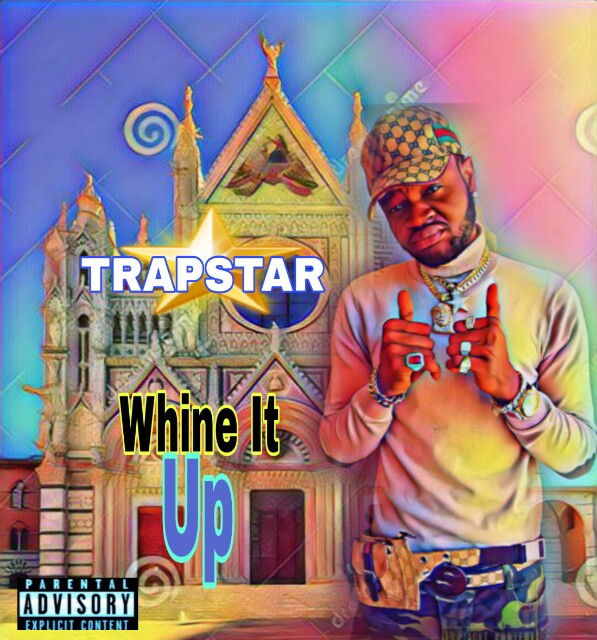 #Trapstar
did not fail to bless his fans worldwide with a banging tune that will surely light up their mood anytime this song plays.
This new song is titled "
Whine It Up
" and from all indications, this is a potential hit song that will surely rip all the music charts apart in few weeks to come.
…
[
Full reading
]
Comments: 0
[Download Music] Kuti Lego Ft. Slimcase – Plenty Money
Thu Oct 18, 2018 12:09 pm by Emmi
South African based Nigerian act
Kuti Lego
is about to set fire to the dance floor with his smash hit single titled "
Plenty Money
" in which he featured Street Otunba;
#Slimcase
.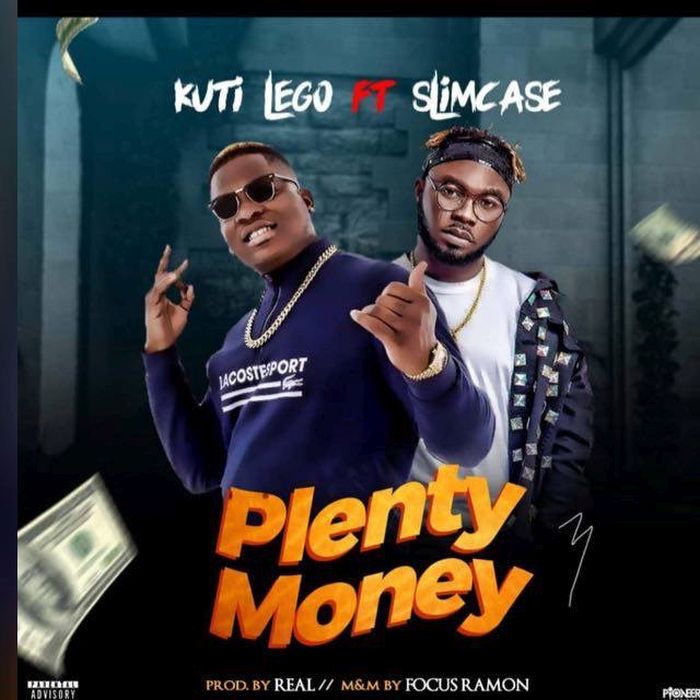 Kuti Lego whose real name is Emmanuel Kuti Mene is an indigene of Warri, in Delta State, Nigeria even though he is currently based in Cape Town, South …
[
Full reading
]
Comments: 0
Several persons including a policeman were killed during a bank robbery at Igarra, headquarters of Akoko-Edo local government area of Edo State, on Wednesday.
Some suspected armed robbers have reportedly killed at least 10 persons in Igarra, in the Akoko-Edo Local Government Area of Edo State in an attack which occurred on Thursday evening.
According to a report by PUNCH Metro, the gunmen who on Thursday, invaded the town in an attempt to rob the Unity Bank and Keystone Bank branches in the area, had earlier stormed a police station close to the banks in a bid to demobilise the security operatives.
It was gathered that the policeman and two detainees were said to have been shot dead at the police station while three other persons outside the station were killed by the robbers, while the official vehicle of a newly posted area commander was set ablaze by the attackers.
It was learnt further that the gunmen later made their way to the commercial banks, where four other persons were killed.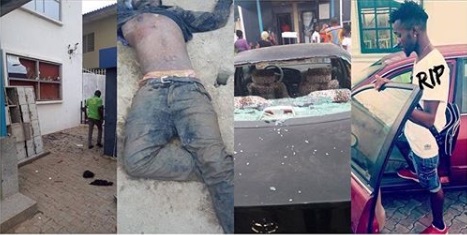 Although sources said that the robbers found it difficult to access the vaults of the banks, it was not clear if they succeeded in carting away cash.
One of the residents, Ofei Obende, said that the youths tried to resist the robbers but were overpowered by their superior firepower, adding that the daredevil robbers were later engaged in an exchange of gunfire by the police.
Meanwhile, the State's Police Commissioner said that three of the robbers were killed during the gun duel.
Kokumo said, "I am intercepting messages; give me few minutes so that I can brief you.
But the good news is we gunned three of the robbers down."
Secretary to the paramount ruler of the community, Otaru of Igarra, Elder Folorunsho Dania, also confirmed the incident saying: "This is a serious case, armed robbers have besieged Igarra.
So many lives killed, 10 dead persons have been counted.
"Close to the police station, three persons were killed and in the banks too, many persons were killed and the banks raided.
It is a calamity. They could not access the strongroom of the banks. The people that were killed in the bank were outside the bank premises."
Create an account or log in to leave a reply
You need to be a member in order to leave a reply.
Log in
Already have an account? No problem, log in here.
Log in
---
Permissions in this forum:
You
cannot
reply to topics in this forum